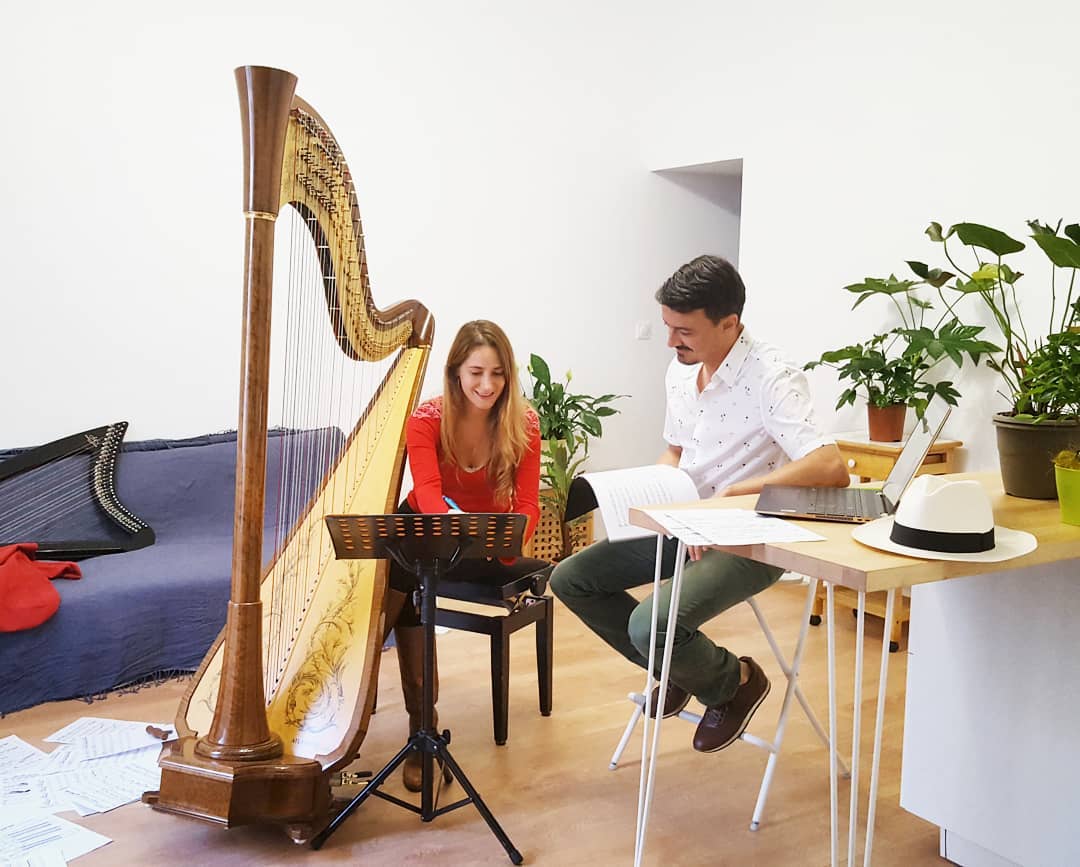 A new harp concerto is coming to life! So happy to have been able to work on it today with Colombian composer Carlos Andrés Mejía Zuluaga himself, and thrilled about how wonderful his music is sounding! Can't wait to share details about the premiere!
—————-
Trabajando en los últimos detalles del nuevo concierto para arpa del compositor Colombiano Carlos Andrés Mejía. Pronto les haré saber más detalles de nuestro estreno!
—————
Un nouveau concerto pour harpe et orchestre est en train de naitre ! Journée de travail avec le compositeur colombien Carlos Andrés Mejía sur son concerto 'Solstice Lunaire'. Hâte de partager plus de détails bientôt !