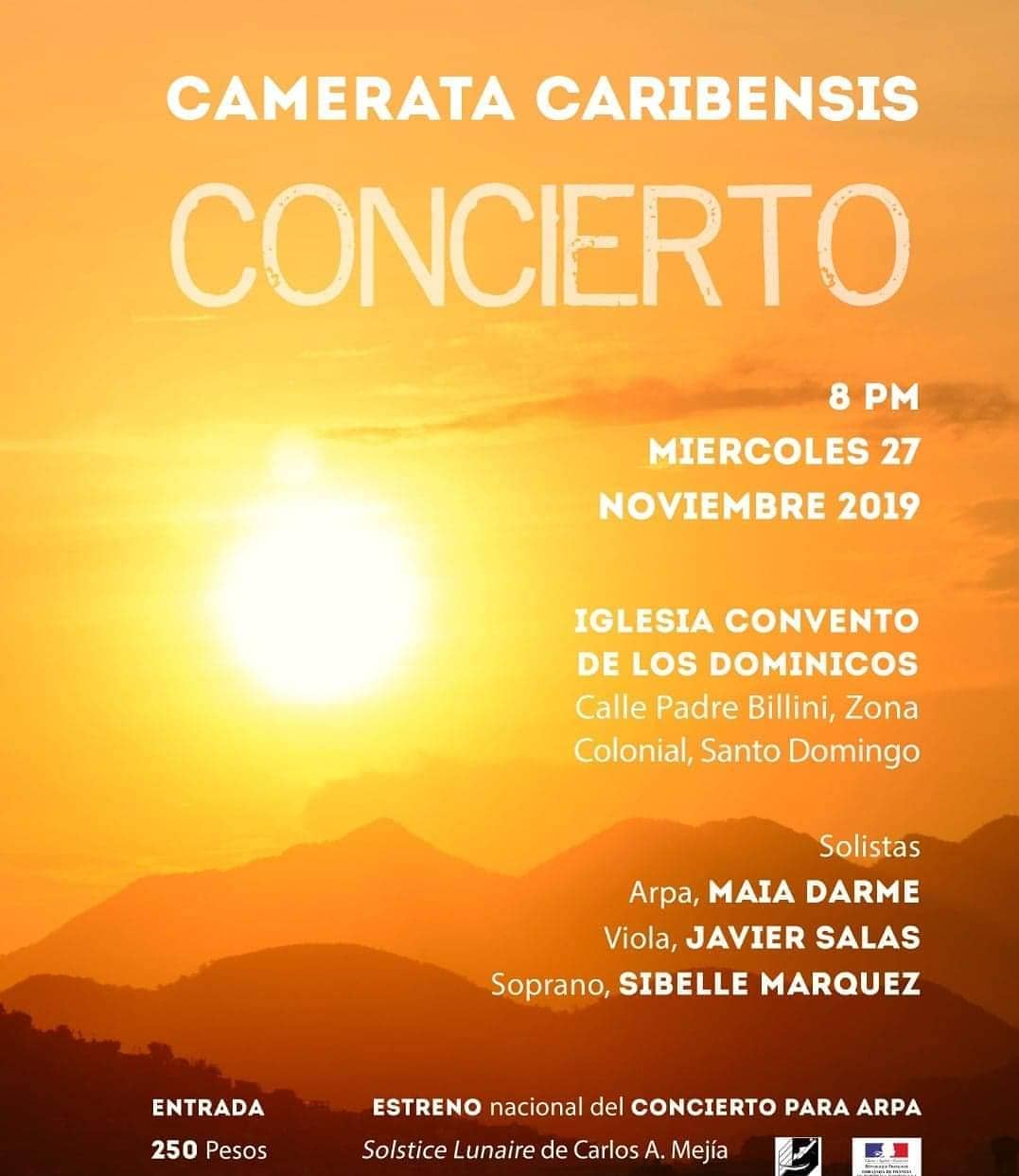 I am very excited to be performing Carlos Andrés Mejía's brand new concerto for harp and orchestra next Wednesday in Santo Domingo with the @cameratacaribensis!
—————
Hola amigos de República Dominicana! 🤗 Tocaré el nuevo concierto para arpa y orquesta de Carlos Andrés Mejía con la Camerata Caribensis este próximo miércoles 27 de noviembre en Santo Domingo. No se lo pierden!
—————-
Chapitre n°2 pour le nouveau concerto pour harpe et orchestre de Carlos Andrés Mejía la semaine prochaine: après la première mondiale en Colombie, on rejoue l'oeuvre mercredi prochain à Saint Domingue avec la Camerata Caribensis!