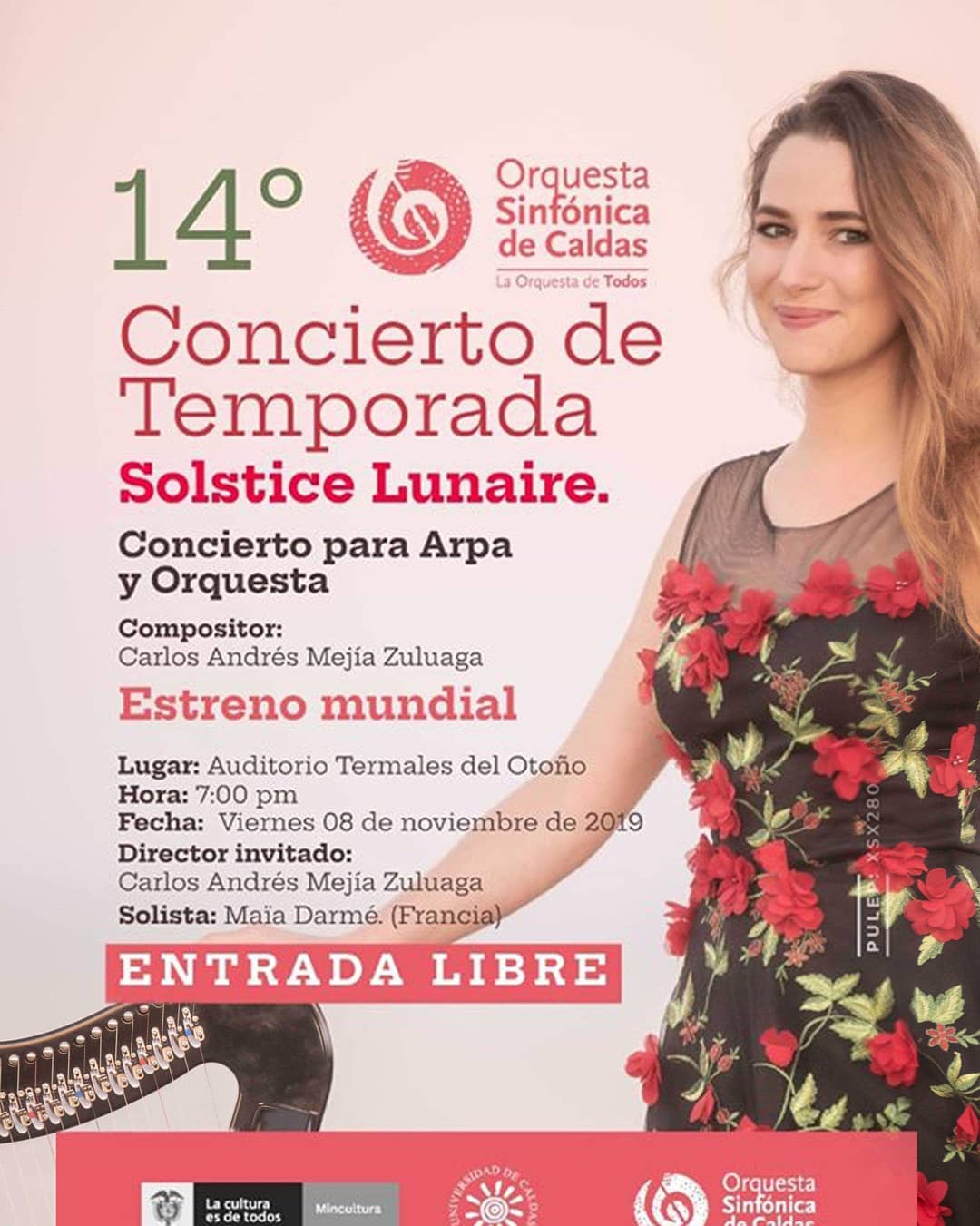 I am beyond thrilled to announce that I'll be back in Colombia next week for the world premiere of a brand new concerto for harp and orchestra, "Solstice Lunaire" by the brilliant Carlos Andrés Mejía Zuluaga! Thank you to the Symphony Orchestra of Caldas for the invitation!
—————–
Queridos amigos, con gran alegría y mucho agradecimiento les anuncio que estaré de vuelta a Colombia muy pronto para el estreno mundial de un nuevo concierto para arpa y orquesta, "Solstice Lunaire" de Carlos Andrés Mejía Zuluaga, con la Orquesta Sinfónica de Caldas! El concierto tendra lugar viernes 8 de Noviembre a las 7:00 PM en Manizales
—————-
Très heureuse d'être de retour en Colombie la semaine prochaine pour la première mondiale d'un nouveau concerto pour harpe et orchestre, "Soliste Lunaire" du compositeur Carlos Andrés Mejía Zuluaga, avec l'Orchestre Symphonique de la région de Caldas!