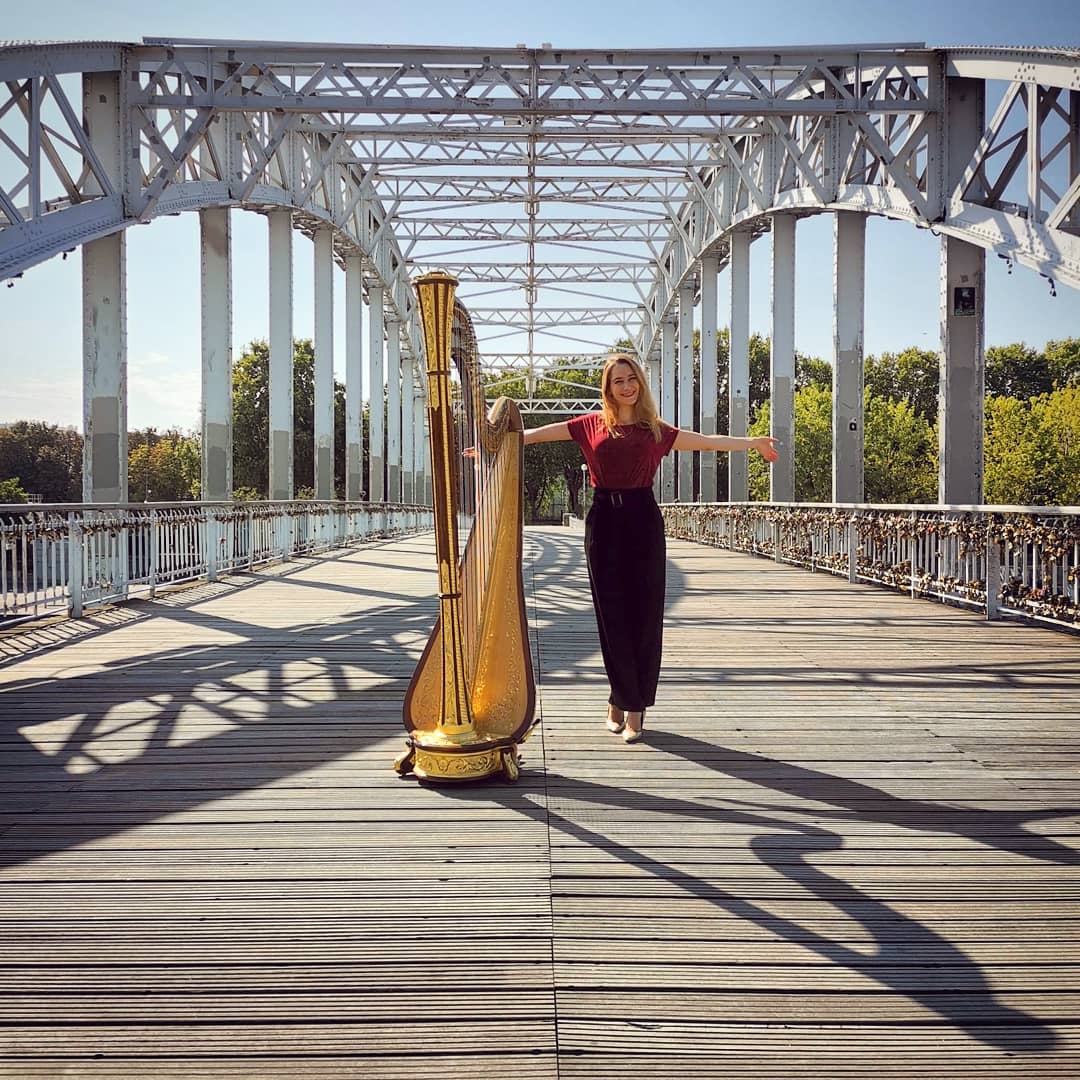 "Paris Parapluie" it's a beautiful brand new piece for solo harp written by British composer Paul Lewis. Watch it on YouTube at this ling https://youtu.be/-3zLm-dJDeA or on the "videos" page!
We shot it in Paris before the second round of lockdown with Chloé Mazuel. She caught on camera this moment of pure joy as we set up for the shoot — feeling the sun on my skin, breathing fresh air, walking around the Seine… Things I am day dreaming of right now as we are once again back in lockdown!
I play a gorgeous Minerva Gold Salvi harp courtesy of L'Instrumentarium Paris.