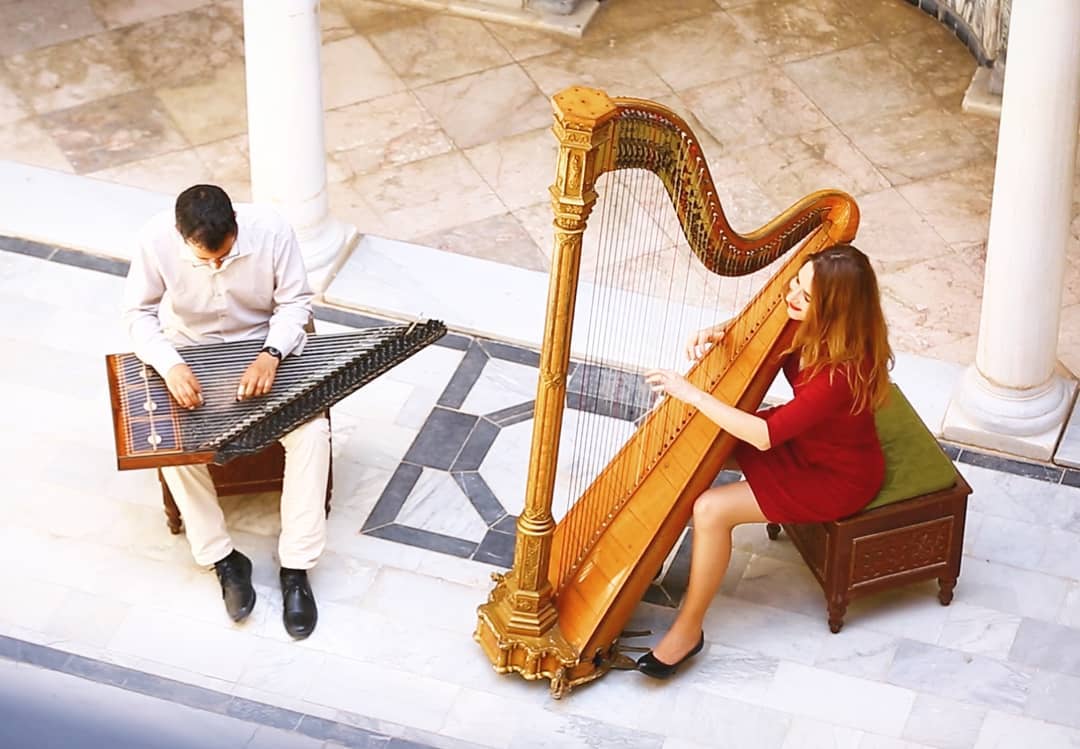 Here's our first music video as a harp and kanun duo with Mohamed-Amine Kalai : https://youtu.be/gOT8X1yQosg !!
Sultaniyegâh Sirto is one of the master works of Turkish classical music. It was written by renowned Turkish composer and actor Sadi Ișılay (1899-1969). The piece starts with a slow movement in 5/4 rhythm and later converts to a fast 4/4 dance. It is a sirto: a traditional Greek folk dance that was imported into Turkey during the Ottoman period and was popular at the Sultans' courts. Video shot in the patio of Sidi Abit El Ghariani's Mausoleum in Kairouan, Tunisia. With special thanks to Kairouan's National Heritage Institute for allowing us to shoot in this beautiful location.
—————
Le premier clip de notre duo harpe et kanun "Harkan" vient de sortir! Retrouvez le à ce lien: https://youtu.be/gOT8X1yQosg ou sur la page "vidéos". Nous jouons notre réarrangement d'une oeuvre incontournable de la musique classique turque, le sirto Sultaniyegâh, composé par le célèbre musicien et acteur turc Sadi Işılay (1899-1969). Un sirto est à l'origine une danse traditionnelle grecque. Le style, populaire dans les cours des sultans, est adopté dans la musique turque à la période ottomane.
Vidéo filmée dans le patio du Mausolée Sidi Abid El Ghariani, Medina de Kairouan. Remerciements particuliers à la Délégation de Kairouan de l'Institut National du Patrimoine.