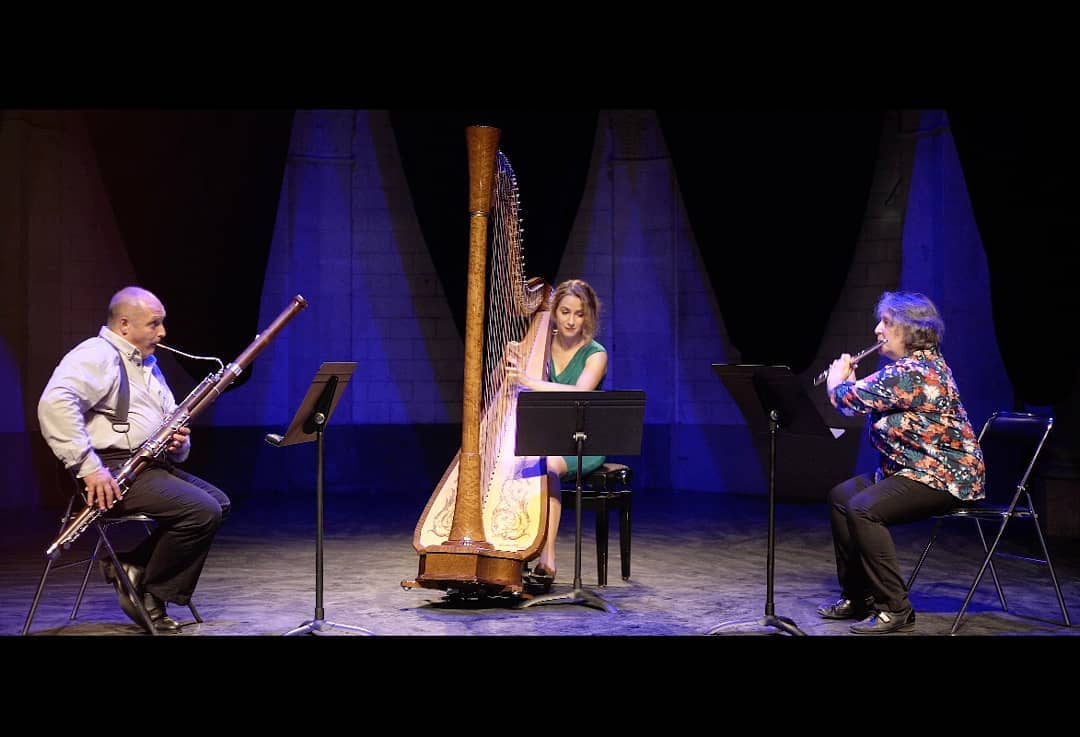 This time it's a trio, by baroque heartthrob and gangsta (no, seriously! He survived assassination attempts, embezzled money from the Vatican and eloped half a dozen times with married noblewomen before meeting an untimely death at the hands of hitmen sent by a senator whose mistress he'd seduced… All the while being one of the most famous composers/musicians of his time and writing over three hundred pieces) — Alessandro Stradella. We are playing the last movement of his "Sinfonia", a lively Minuet, with Frank Vassallucci on the bassoon and Myriam Darmé on the flute.
Watch the full music video on Youtube here: https://youtu.be/puwiFhNUjTI or on the "videos" page!
——————
Nouveau clip en ligne ! Cette fois-ci c'est un menuet baroque en trio flûte, basson et harpe, le dernier mouvement d'une Sinfonia d' Alessandro Stradella. Au cours de sa courte et rocambolesque vie de star du 17ème siècle, Stradella a détourné de l'argent du Vatican, survécu à une tentative d'assassinat et s'est enfui de nombreuses fois avec diverses femmes mariées avant de d'être rattrapé par des tueurs à gages envoyés par un sénateur dont il avait séduit la maîtresse… Tout en étant l'un des compositeurs-musiciens les plus célèbres de son temps et écrivant la bagatelle de trois cents et quelques oeuvres ! Vidéo complète sur Youtube : https://youtu.be/puwiFhNUjTI ou sur la page "vidéos"!