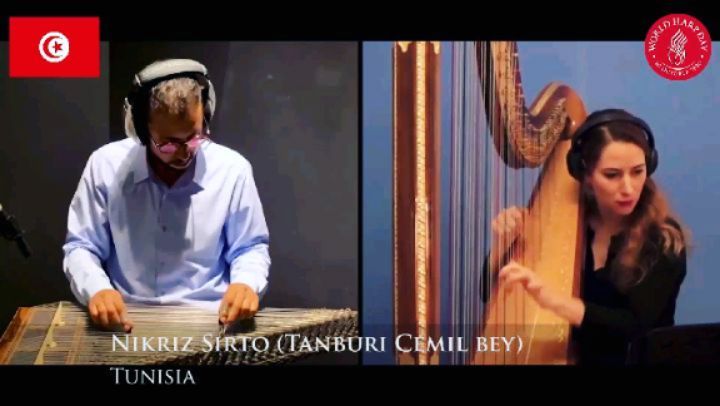 I played from France, Mohamed-Amine from Tunisia, and the incredible Alexander Boldachev live streamed the whole thing from Switzerland! Gotta do what you gotta do to keep the show going
Head over to worldharpday.com or "World Harp Day Official" on youtube to watch the full event!
‐——————–
Hier c'était la première Journée Mondiale de la Harpe !
On a marqué le coup en participant à un concert marathon en livestream avec d'incroyables harpistes du monde entier. On est heureux et fiers d'avoir apporté notre toute petite pierre à l'édifice avec : Mohamed-Amine depuis la Tunisie, moi depuis la France, et l'équipe organisatrice en train de livestreamer le tout depuis la Suisse…